TOAKS POT-900-D130 Ultralight Titanium Camping Pot Heat Resistant Folding Handle
SKU:
POT-900-D130
Material:  
Titanium (Grade 1 or 2, no coating)
Weight:
Pot only: 2.7 oz (77g)    Pot with Lid: 3.7 oz (104g)
Capacity:
30 oz (900ml) (measured to the top of pot)
Dimensions:
5 1/8" (130mm) (Dia) x 2 5/8" (68mm) 
Origin: 
China
Notes: 
1. Features measuring marks in ounces and milliliters.
2. Handles fold away for compact storage.
3. It comes with a lid with lockable grip and a mesh storage sack. 
4. It can nest in 

TOAKS Titanium 1350ml Pot.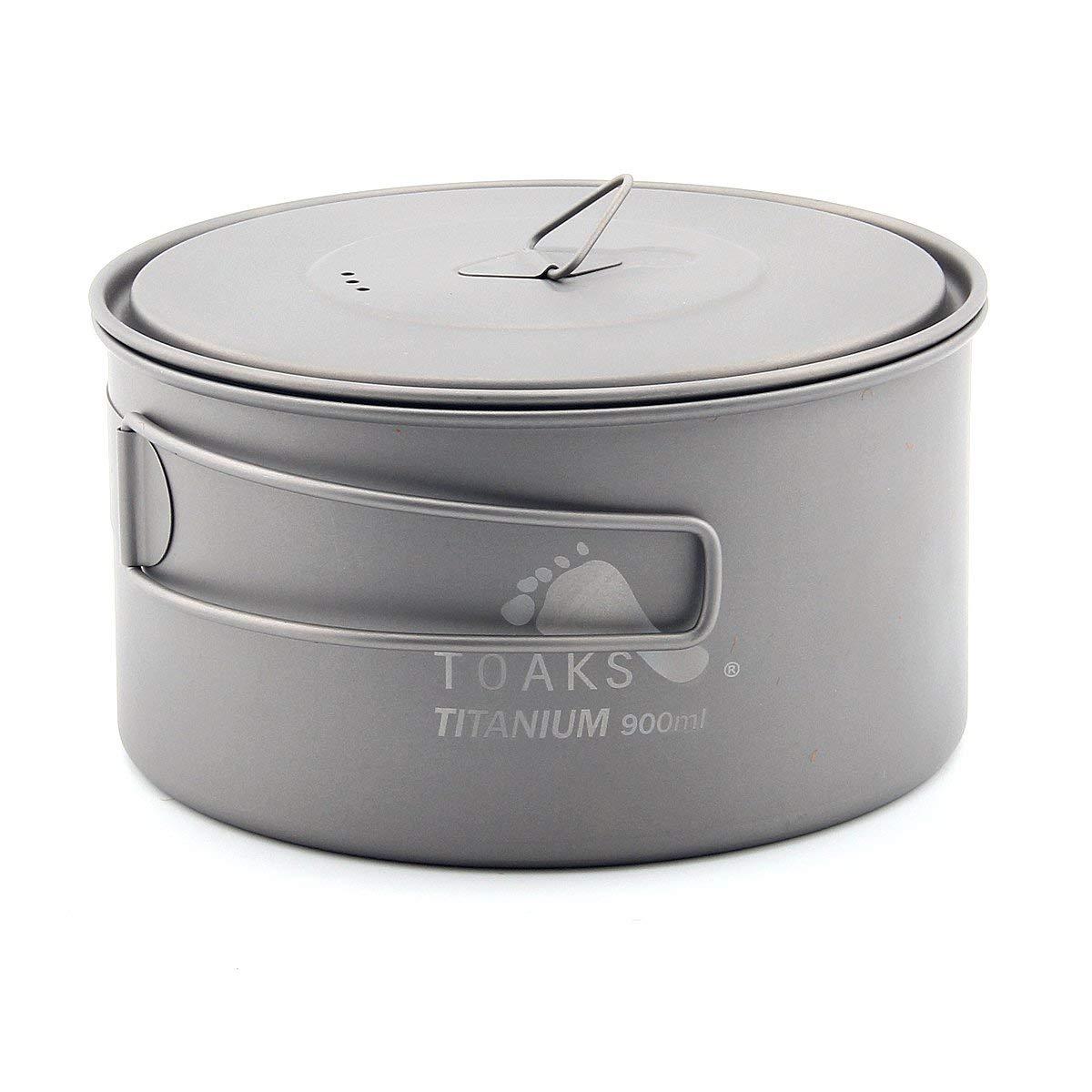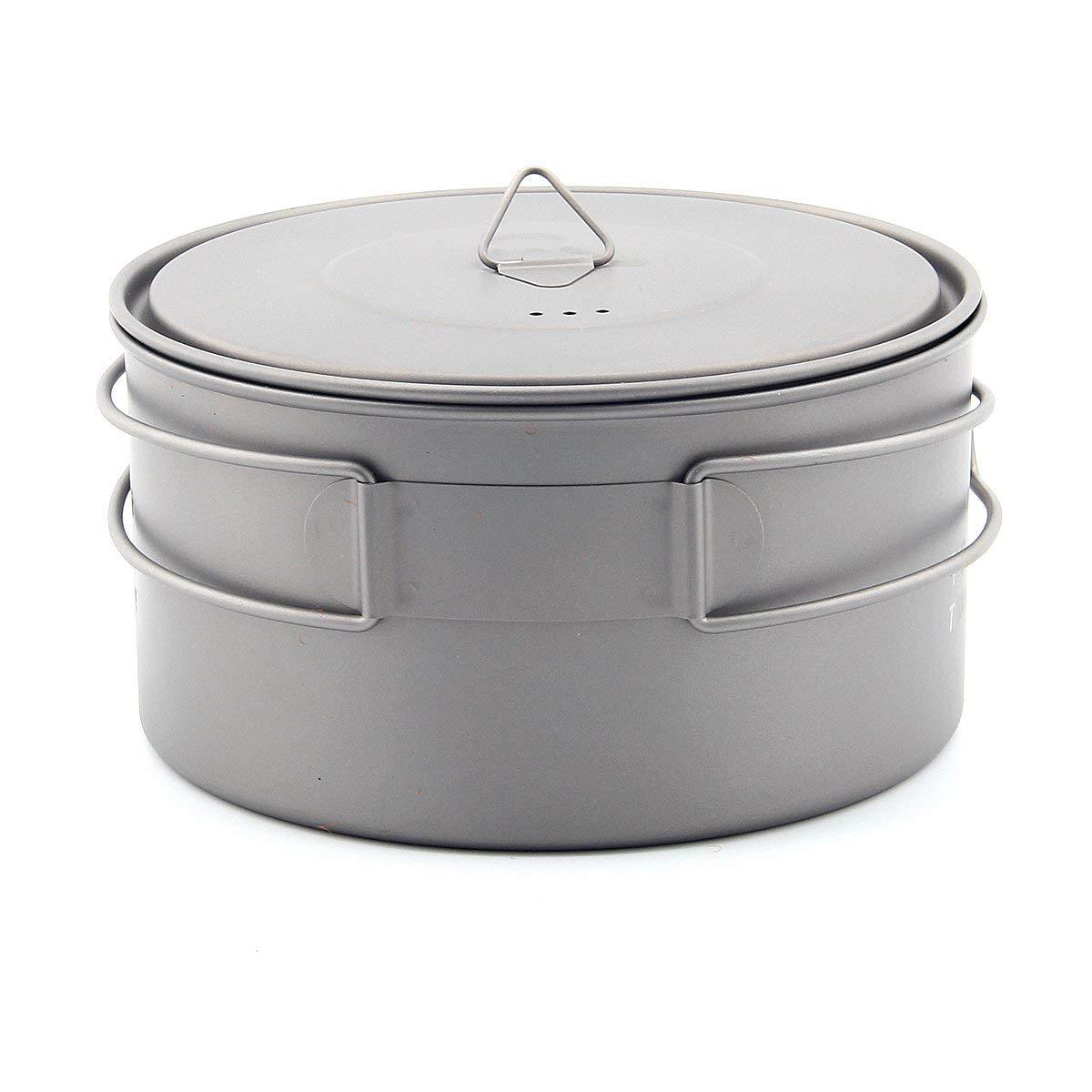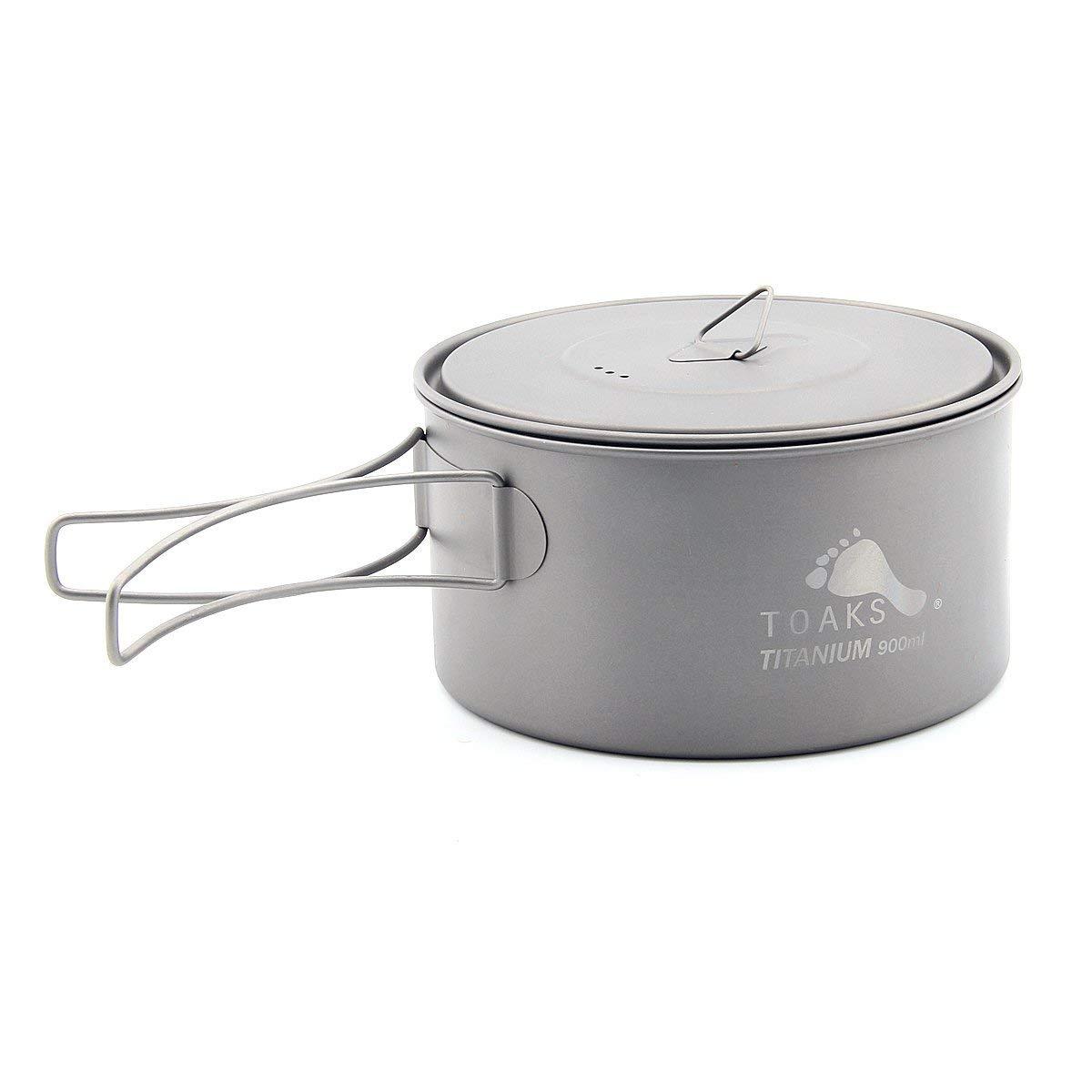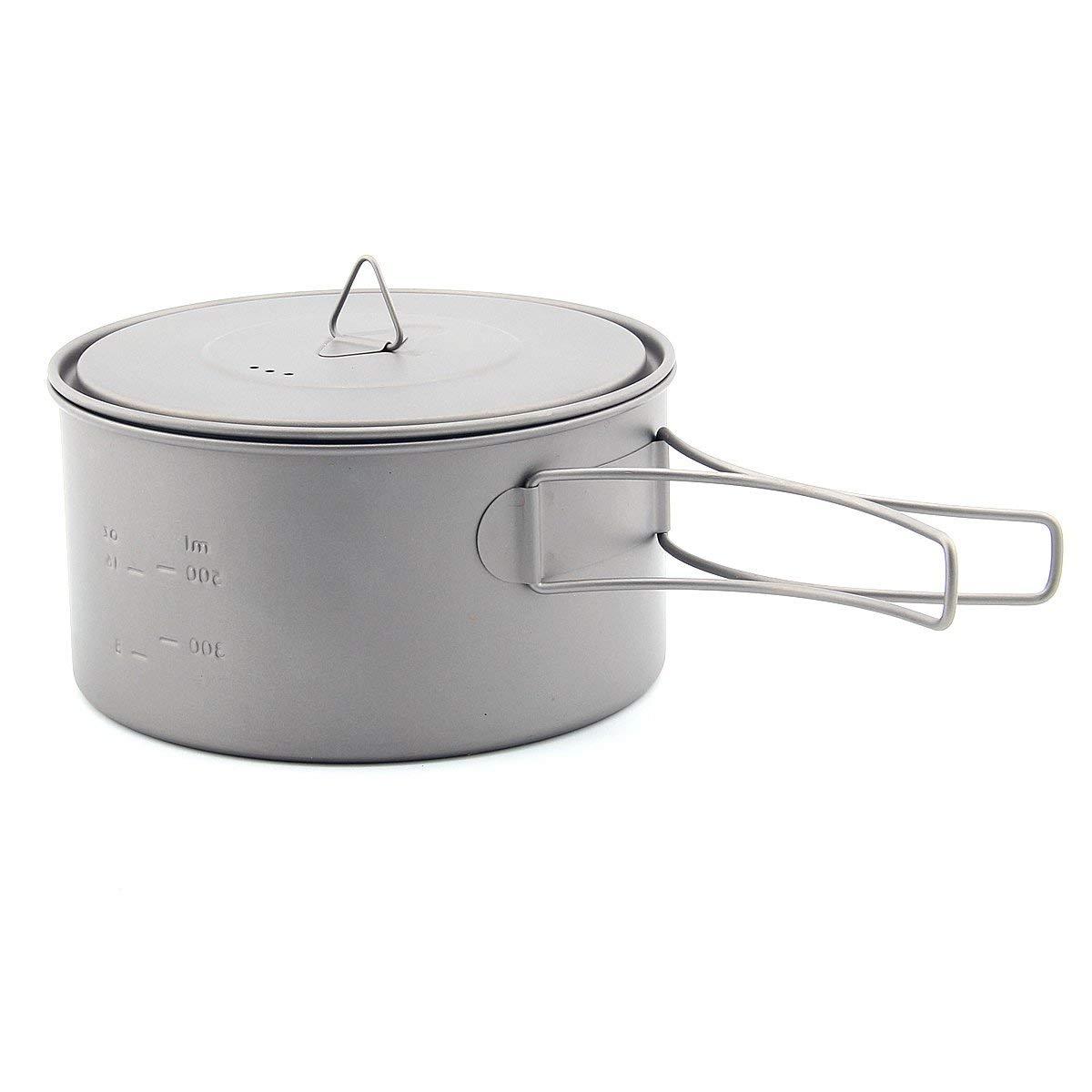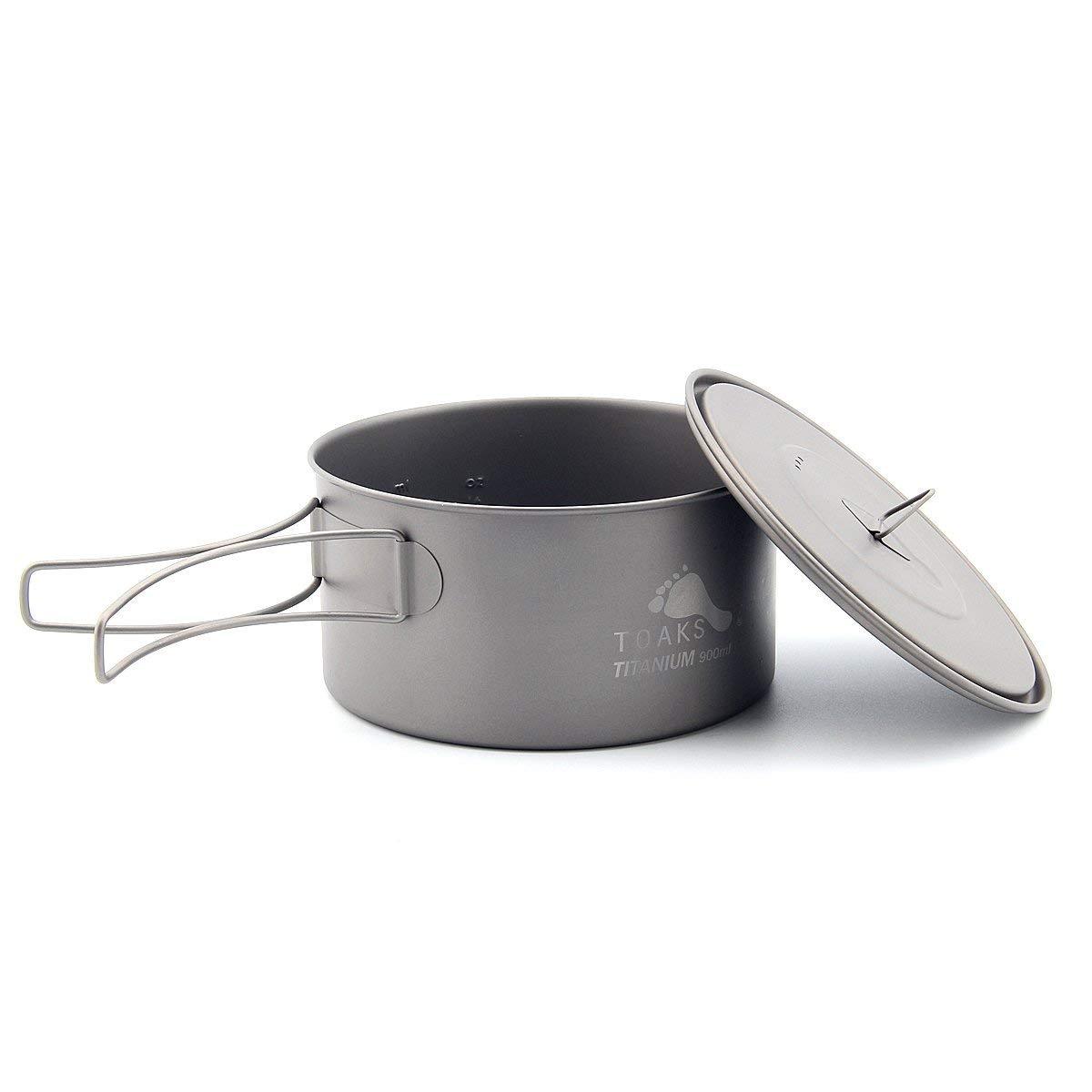 ---
---
More from this collection